Menu
Useful Sites
Welcome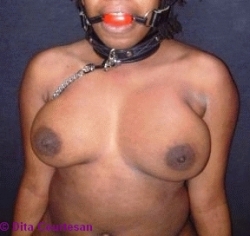 I am a submissive courtesan catering to the tastes of Dominant clients with an interest in BDSM. If you have a particular kink or fetish that your regular playmate can't help you to indulge in, you've come to the right place.
These pages should let you know all that you need to about me, though please feel free to contact me if you have any questions that aren't addressed here. Use the navigation links to find your way around the site.
I am based in London, though I am available for bookings throughout the UK. However, as my diary does fill up quickly, I am only able to consider bookings that are requested with the maximum amount of notice (anything upwards of 4 days). I apologise for any inconvenience.
Apologies to all those who have had to cope with my erratic travel plans and dog-related issues. Sacrifices have been made to the appropriate gods and my diary now has a semblance of order.
---
News & Announcements
Last updated: 28th February 2009
28.02.2009 - Submissive's questionnaire amended (available for download. Please see "Services")
27.02.2009 - Specials dates for March set
12.02.2009 - Specials quotes updated
04.01.2009 - Christmas break over
---
Site hosted for free by CleanAdultHost.com